At Bangkok, on 23rd February 2018, the Omega World Class conference on "Corporate Finance Law 2018" at Dusit Thani Hotel, Mr. Kowit Somwaiya, the Managing Partner of LawPlus Ltd., gave a presentation on "Initial Coin Offering" focusing on ICO as a digital corporate financing tool.  He said that ICO is a borderless new way of raising funds by leveraging cryptocurrencies mostly via Internet without financial intermediaries and that works through a blockchain-enabled software platform to secure and verify transactions.  He emphasized that as of 23rd February 2018, Thailand does not have a specific law on ICOs and cryptocurrencies and that cryptocurrencies are neither a "currency" under the Currency Act B.E. 2501 nor a "securities" under the Securities and Exchange Act B.E. 2535 as amended.  Thus, as of the said date launching an ICO is not required to be approved or reported by any official authority in Thailand.  Click here for his presentation slides.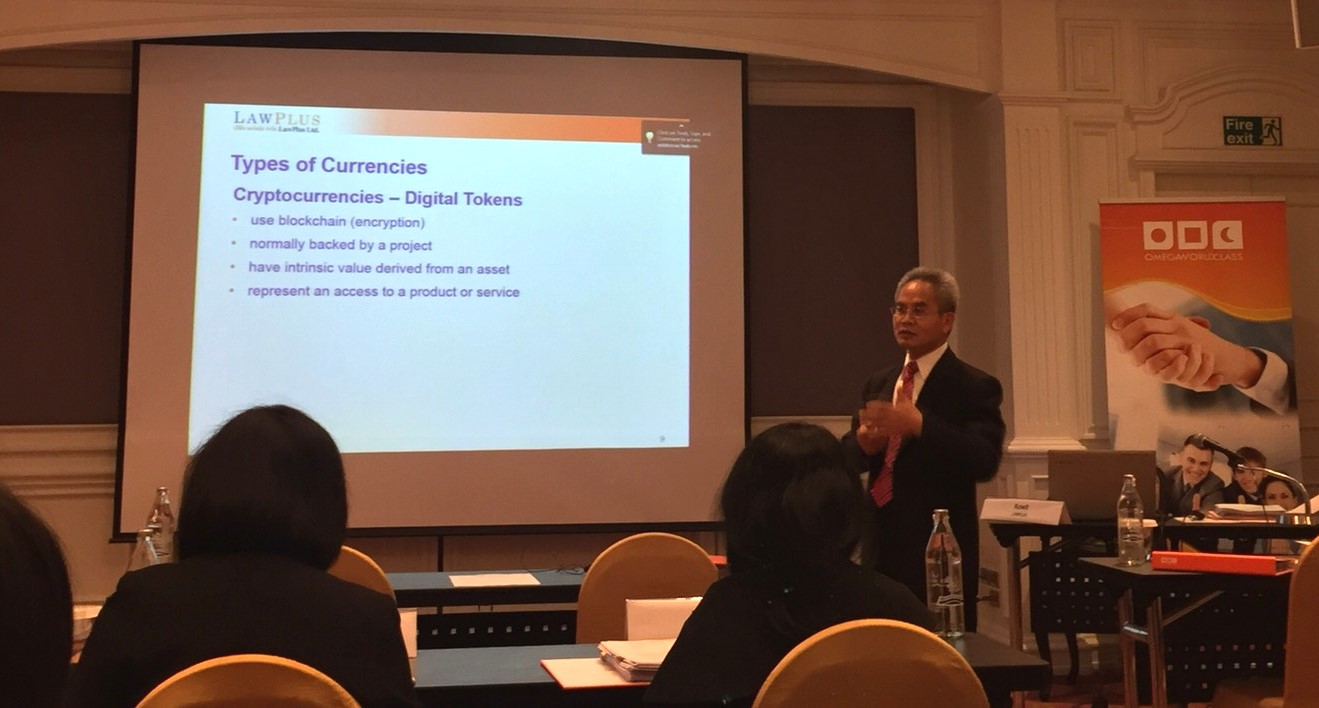 AUTHOR
Associate

| bangkok
LawPlus Ltd.
Unit 1401, 14th Floor, Abdulrahim Place 990 Rama IV Road, Bangkok 10500, Thailand
Tel: +662 636 0662
Fax: +662 636 0663
LawPlus Myanmar Ltd.
Room 517 Yangon International Hotel No. 330 Corner of Ahlone and Pyay Roads Dagon Township, Yangon, Myanmar
Tel: +95 (0)92 6111 7006
and +95 (0)92 6098 9752

---
The information provided in this article is general in nature and may not apply to any specific situation. Specific advice should be sought before taking any action based on the information provided. Under no circumstances shall LawPlus Ltd. or any of its directors, partners and lawyers be liable for any direct or indirect, incidental or consequential loss or damage that results from the use of or the reliance upon the information contained in this article. Copyright © 2016 LawPlus Ltd.