On Tuesday 27th March 2018, the European Association for Business and Commerce (EABC) organized a luncheon talk on "European Union and Thailand Prospects for Relationship in 2018" by the Ambassador of the European Union, H.E. Pirkka Tapiola.  The event was supported by several other foreign chambers of commerce in Thailand including the British Chamber of Commerce, the German-Thai Chamber of Commerce and the Franco-Thai Chamber of Commerce.
Embassador Tapiola graciously talked about a number of interesting issues including the economic growth prospects of Thailand, the good relationships between the EU and Thailand, the investments from EU to Thailand, the future rounds of FTA talks between the EU and Thailand.
The event was well attended by over 100 business leaders.  LawPlus Ltd., as a member of the EABC, co-sponsored the event with other 6 companies.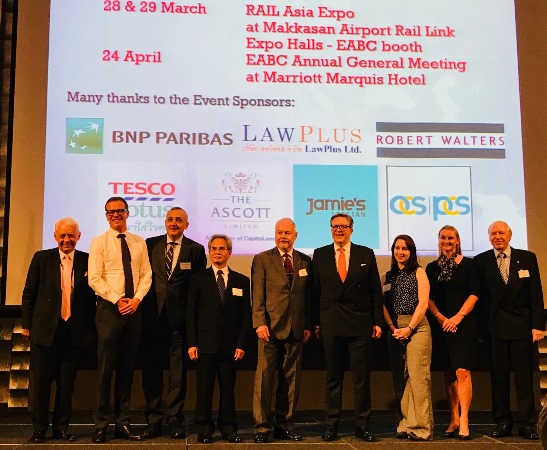 ---
The information provided in this article is general in nature and may not apply to any specific situation. Specific advice should be sought before taking any action based on the information provided. Under no circumstances shall LawPlus Ltd. and LawPlus Myanmar Ltd. or any of their directors, partners and lawyers be liable for any direct or indirect, incidental or consequential loss or damage that results from the use of or the reliance upon the information contained in this article. Copyright © 2016 and 2018 LawPlus Ltd.