On 2nd April 2018, the European Union Intellectual Property Office ("EUIPO") officially launched its new project named "IP Key Southeast Asia" or IP Key SEA in Bangkok, Thailand.  The launch event was attended by Mr. Antonio Campinos, EUIPO Executive Director, Ms. Chutima Bunyapraphasara, Deputy Minister of Commerce of Thailand, Mr. Pirkka Tapiola, EU Ambassador to Thailand, representatives of the European Union Member States and also business environment representatives.
The IP Key SEA is an international corporation project in the field of intellectual property directed by the European Commission and implemented in Southeast Asia by the EUIPO.
Mr. Antonio Campinos said that the general objective of the project is to improve the protection of intellectual property and its rights in order to help level the conditions of treatment with the companies that operate in the region.  In particular, this project will aim at (1) encouraging IPR protection and enforcement standards alignment, (2) best practice sharing and implementation, (3) contribution to greater transparency and fair implementation of the IPR protection & enforcement system, (4) discouraging any protectionist mark access barriers, (5) improving the IPR environment and (6) increasing political and public awareness of the importance of IPR protection and enforcement.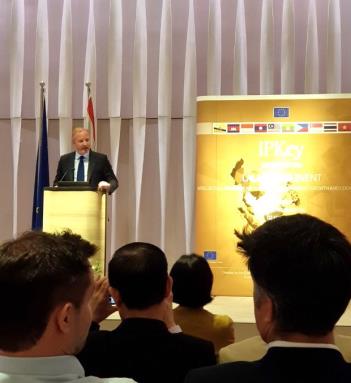 Under the IP KEY SEA project, a variety of activities will be implemented.  These include gathering knowledge in form of studies, statistics, policy analysis, legal evaluation, conferences, seminars, workshops and trainings. It will also provide technical support, advice and online database. These activities are expected to be very beneficial for businesses in this region. The project office is located in Bangkok, Thailand.
For more information, you can visit the project's official website at https://ipkey.eu/en/south-east-asia.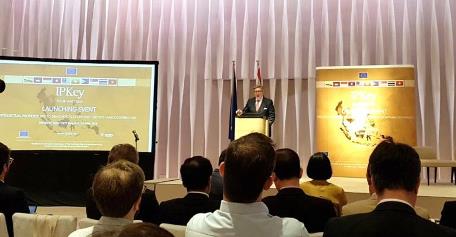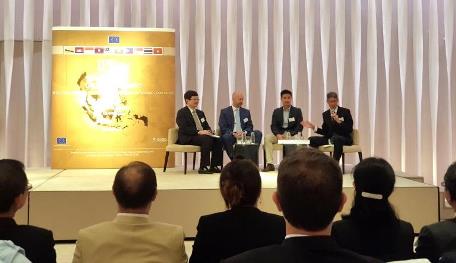 AUTHOR
Associate

| bangkok
---
The information provided in this article is general in nature and may not apply to any specific situation. Specific advice should be sought before taking any action based on the information provided. Under no circumstances shall LawPlus Ltd. and LawPlus Myanmar Ltd. or any of their directors, partners and lawyers be liable for any direct or indirect, incidental or consequential loss or damage that results from the use of or the reliance upon the information contained in this article. Copyright © 2016 and 2018 LawPlus Ltd.