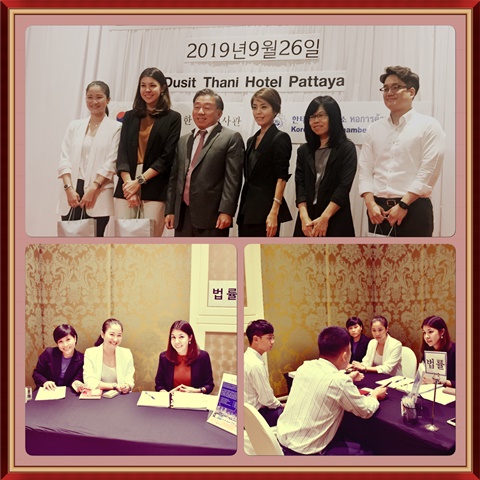 On 26th September 2019, Prasantaya Bantadtan our partner and Oramart Aurore Saardphak our senior associate spoke as exclusive guest speakers at the 19th Legal Forum Seminar Pattaya organized by the KTCC (Korean-Thai Chamber of Commerce) at Dusit Thani Hotel, Pattaya.  The topics presented by the team included an update on laws and practices 2019, the laws and practices on personal data protection, visa, work permit and TM. 30 for employees of BOI promoted companies.
The attendees were members of the Board of Directors of the KTCC and its corporate members leaded by the KTCC President Mr. Kim Do Soon and its Vice President Mr. David Bak.  For more details click the slide cover below.
AUTHOR
Partner

| bangkok

| | |
| --- | --- |
| | - |

Senior Associate

| bangkok
---
The information provided in this document is general in nature and may not apply to any specific situation. Specific advice should be sought before taking any action based on the information provided. Under no circumstances shall LawPlus Ltd. and LawPlus Myanmar Ltd. or any of their directors, partners and lawyers be liable for any direct or indirect, incidental or consequential loss or damage that results from the use of or the reliance upon the information contained in this document. Copyright © 2016 to 2020 LawPlus Ltd.