The Global IP Academy of the USPTO and the USDOJ in cooperation with the US Customs and Border Protection, the US Homeland Security Department and the support of the US Department of State organized a regional workshop on effective practices in border enforcement of IPR ("Workshop") in Bangkok from 12 to 15 September 2017. The purpose of the Workshop was to emphasize the importance of border enforcement of IPR. The event was held at Arnoma Grand Hotel Bangkok and attended by more than 100 attendees. They were mainly customs officers from ASEAN and South Asian countries. Some IPR owners, academics and private practitioners also attended the event.
The first day of the Workshop was essentially for discussions on how governments could get more active on customs enforcement against IPR infringers particularly in the context of the fast expansion of e-commerce. Concerns and perspectives of IPR owners and trends and challenges in IPR enforcement in the Asia Pacific region were also presented and discussed. During the first panel discussion, Kowit Somwaiya (Managing Partner of LawPlus Ltd. and the Chair of the INTA Harmonization of Trademark Law and Practice and Co-Chair of the INTA Asia-Pacific Global Advisory Council) introduced INTA, its mission in protection of trademarks and related IPRs for interests of brand owners, consumer protection and fair commerce. He also presented samples of advocacy and collaboration activities of INTA in the region for trademark registration and enforcement and harmonization of trademark laws and practices.
The Workshop also discussed operational customs issues on recordal systems, risk assessment, identification of suspected goods, suspension of release, seizure, forfeiture, disposition and destruction of infringing goods, interaction with free trade zones and case studies. Attendees also paid a visit to the Royal Thai Customs Department at the Bangkok Port (Klongtoey Port) on the second day of the Workshop. On the third day, the attendees discussed IP protection by using legal instruments, inter-agency criminal investigations and technology against trade in illicit and counterfeit goods and paid a visit to the security clearance facility of FedEx to learn about its security operation and checking system.
The last day of the Workshop focused on penalties and other government approaches against infringers including how to provide adequate resources and better coordination and how to raise public awareness and change consumer attitudes to achieve effective and sustainable border enforcement of IPR.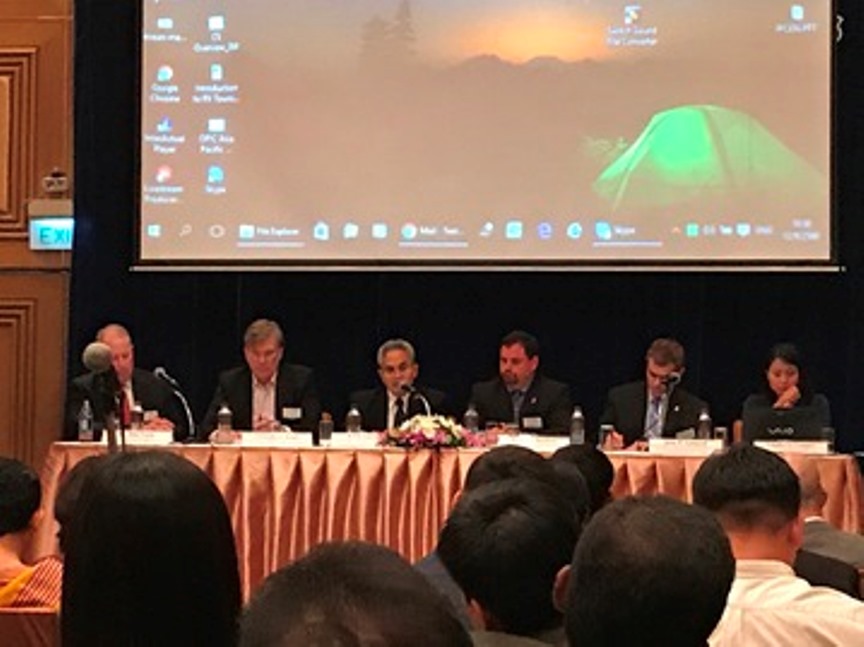 AUTHOR
Managing Partner

| bangkok

| | |
| --- | --- |
| | - |
---
The information provided in this document is general in nature and may not apply to any specific situation. Specific advice should be sought before taking any action based on the information provided. Under no circumstances shall LawPlus Ltd. and LawPlus Myanmar Ltd. or any of their directors, partners and lawyers be liable for any direct or indirect, incidental or consequential loss or damage that results from the use of or the reliance upon the information contained in this document. Copyright © 2016 to 2020 LawPlus Ltd.