On 8th December 2017, APAA Thailand Group and IPAT jointly organized a full-day seminar on the draft amendment to the Patents Act B.E. 2522 of Thailand ("Draft Amendment").  The latest Draft Amendment was published by the Department of Intellectual Property ("DIP") for public hearing and public consultation during 19th May 2017 to 1st June 2017.  It is now being reviewed and revised by the DIP before the DIP proposes it to the Cabinet.
Under the latest Draft Amendment, there will be many major changes to the current law and practice of patent application and registration in Thailand.  For instance, the provisions in relation to genetic resources and traditional knowledge are added in the Draft Amendment.  A new unpatentable subject matter will be introduced.  The scope of prior art for considering and examining the novelty requirement for a claimed invention in a patent application will be slightly but importantly changed.  It will change the prior use art to be under the approach of worldwide novelty.  Also, the amendment will address the problem of patent backlog and streamline the application and registration process.
There were around 80 participants and the seminar was very fruitful.  In the morning session of the seminar, four speakers gave reviews and comments on some major issues in the Draft Amendment and in the afternoon session, the participants were grouped into 6 groups for the workshop discussions on each issue of the amendment, followed the presentations from each group on their suggestions and comments on the Draft Amendment.  The suggestions and comments from the discussions of each group in the afternoon session will be combined into one position paper advocacy and future use by IPAT.
Mr. Kowit Somwaiya, Managing Partner of LawPlus Ltd., lead the organizing team setting the program of the seminar and coordinating with the speakers and discussion group leaders and Miss Paramee Kerativitayanan, Associate of LawPlus Ltd., was one of the 2 MCs at the event.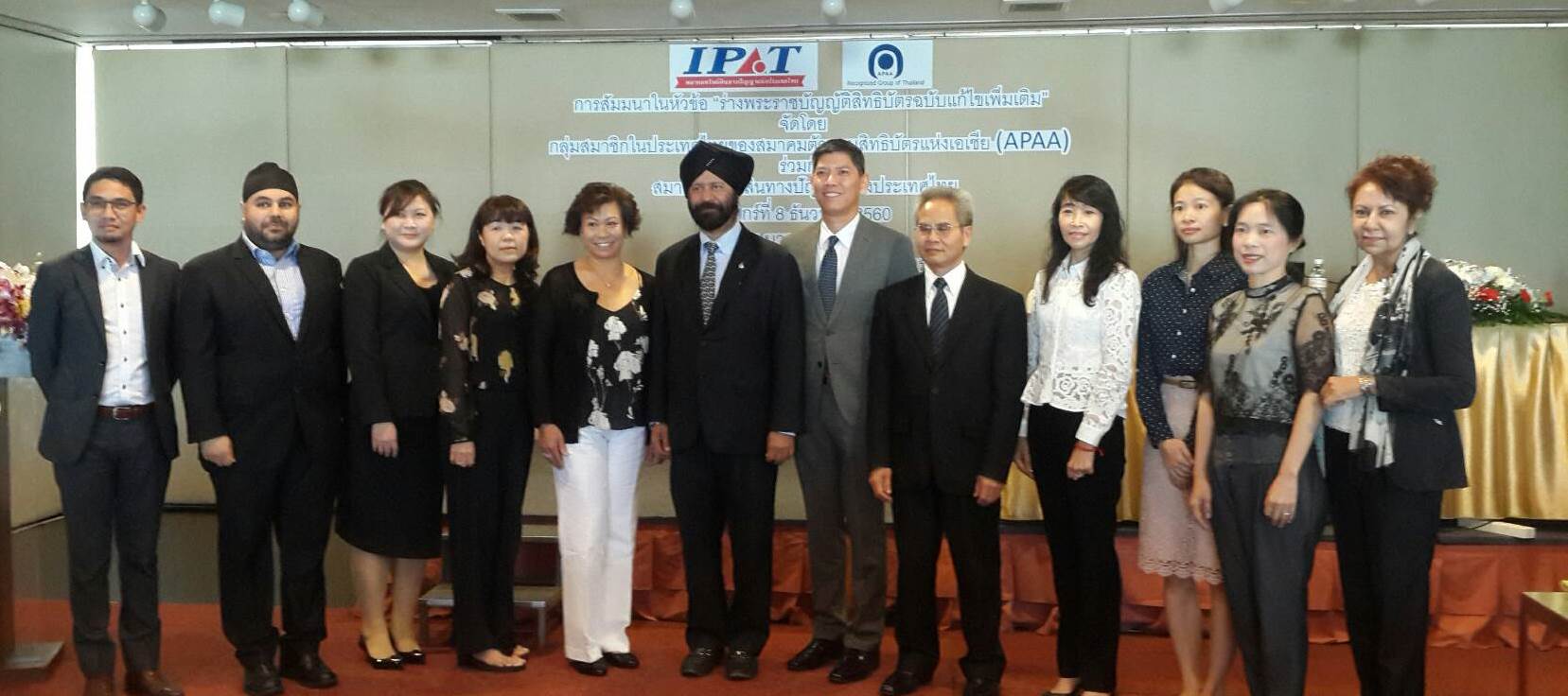 AUTHOR
Managing Partner

| bangkok

Associate

| bangkok
---
The information provided in this article is general in nature and may not apply to any specific situation. Specific advice should be sought before taking any action based on the information provided. Under no circumstances shall LawPlus Ltd. and LawPlus Myanmar Ltd. or any of their directors, partners and lawyers be liable for any direct or indirect, incidental or consequential loss or damage that results from the use of or the reliance upon the information contained in this article. Copyright © 2016 and 2018 LawPlus Ltd.