On 21st August 2017, the Public Sector Development  Working Group 7 (IP Service Efficiency Development Working Group) appointed by the Subcommittee on Public Sector Development under the Licensing Facilitation Act B.E. 2558 paid a consultation visit to the Department of Intellectual Property of Thailand ("DIP"). The Group members come from both private and public sectors including representatives of the DIP.   Mr. Kowit Somwaiya and Miss Paramee Kerativitayanan of LawPlus Ltd. joined the visit for the Intellectual Property Association of Thailand ("IPAT").
The visit started with presentation by Ms. Wanpen Nicrovanachumrus, Deputy Director-General, of the DIP, about the DIP and its vision, mission and personnel including the current situation of the IP prosecution work of the DIP and was followed by site visits to the Trademark Office and the Patent Office.  The Working Group members of the DIP officers shared information and exchanged views and comments on challenges and potential solutions to make IP prosecution simple, modern and faster.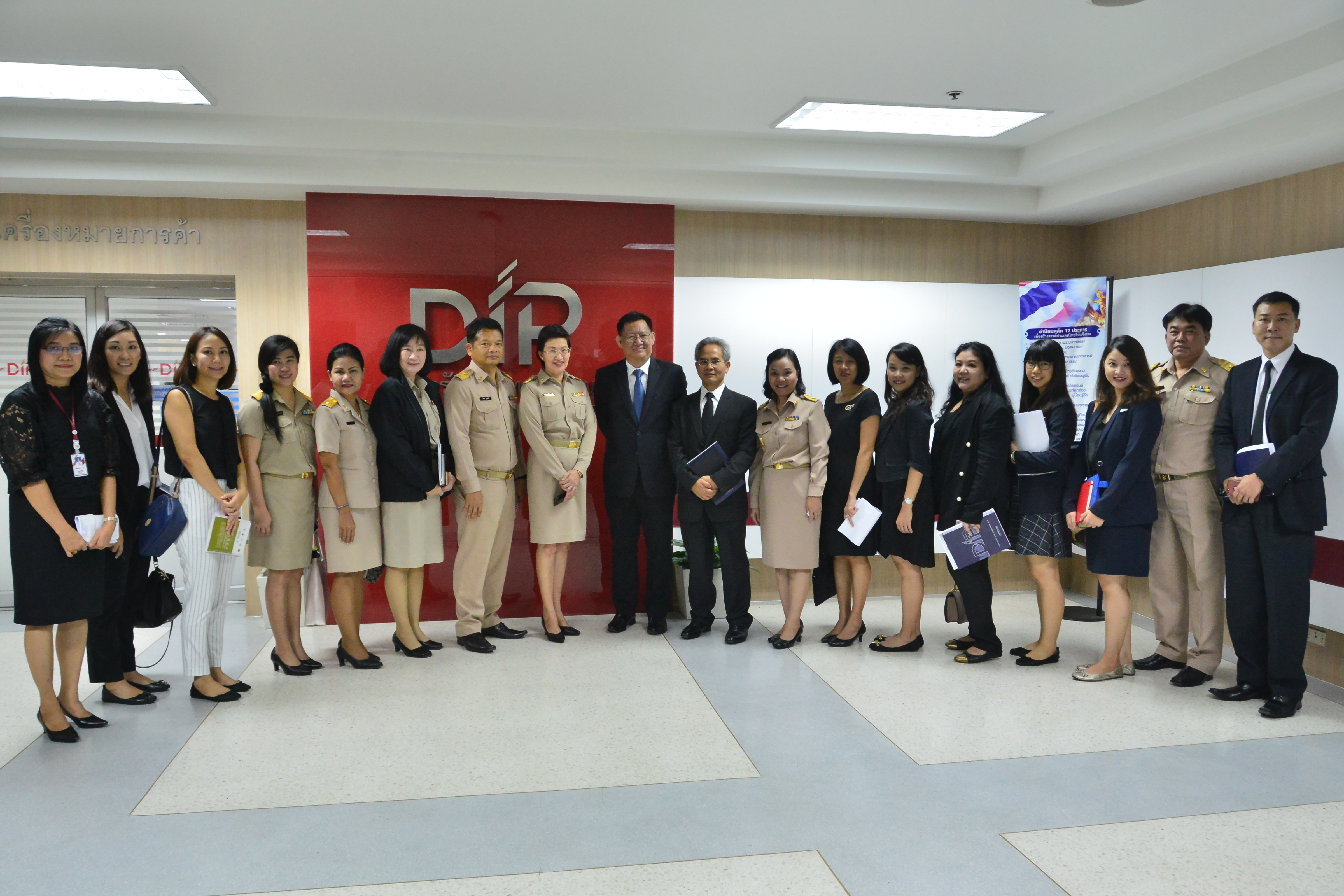 AUTHOR
Managing Partner

| bangkok

Associate

| bangkok
---
The information provided in this article is general in nature and may not apply to any specific situation. Specific advice should be sought before taking any action based on the information provided. Under no circumstances shall LawPlus Ltd. and LawPlus Myanmar Ltd. or any of their directors, partners and lawyers be liable for any direct or indirect, incidental or consequential loss or damage that results from the use of or the reliance upon the information contained in this article. Copyright © 2016 and 2018 LawPlus Ltd.