On 15th June 2017, the National Council for Peace and Order ("NCPO") issued Order No. 30/2560 (the "Order") to waive application of 10 laws and regulations to help speeding up the Bangkok-Nakhon Ratchasima Thai-Chinese High Speed Train Project ("Project"). The Order was published in the Royal Gazette on 15th June 2017 and has become effective on and from 15th June 2017. The laws and regulations waived by the Order are shown in the table below.
Under the Order, the State Railway of Thailand ("SRT") is required to sign a service procurement contract with agents of the Chinese state enterprises who have experiences on high speed train development holding certification of quality and efficiency from the National Development and Reform Commission of the China People's Republic ("NDRC") to develop the Project.  The services consist of (1) the civil work design for infrastructure, (2) the consulting and supervising services for the civil infrastructure, (3) the rail system, electric and mechanical systems including procurement of trains and personnel training.
The NDRC and its personnel both natural persons and legal entities are exempted from holding engineering and architect licenses and permits under the Engineering Act B.E. 2542 and the Architect Act B.E. 2543.
The SRT is required to determine the value, service fees and expenses of the Project and conclude the contract with NDRC within 120 days from the effective date of the Order based the results of past negotiations between the SRT and resolutions of the Cabinet and the meetings of Thai-Chinese Joint Committee on Railroad Project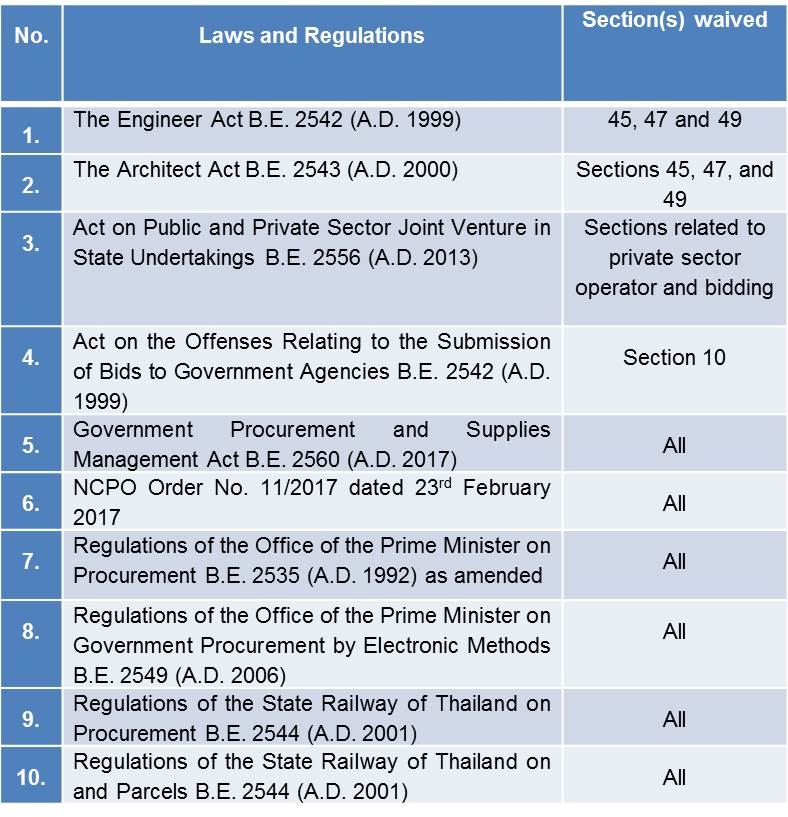 AUTHOR
Managing Partner

| bangkok

| | |
| --- | --- |
| | - |
---
The information provided in this document is general in nature and may not apply to any specific situation. Specific advice should be sought before taking any action based on the information provided. Under no circumstances shall LawPlus Ltd. and LawPlus Myanmar Ltd. or any of their directors, partners and lawyers be liable for any direct or indirect, incidental or consequential loss or damage that results from the use of or the reliance upon the information contained in this document. Copyright © 2016 to 2020 LawPlus Ltd.